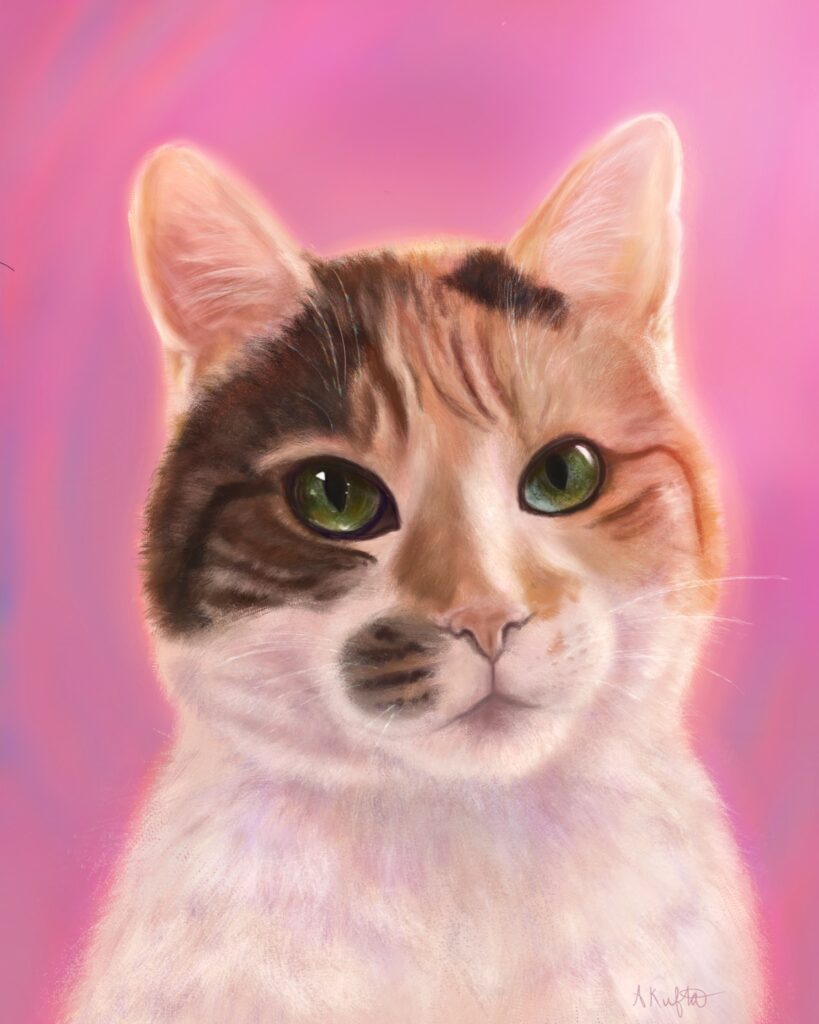 Portrait/Headshot $115+
Bust
Simple background
One pet, each additional pet is +$70 USD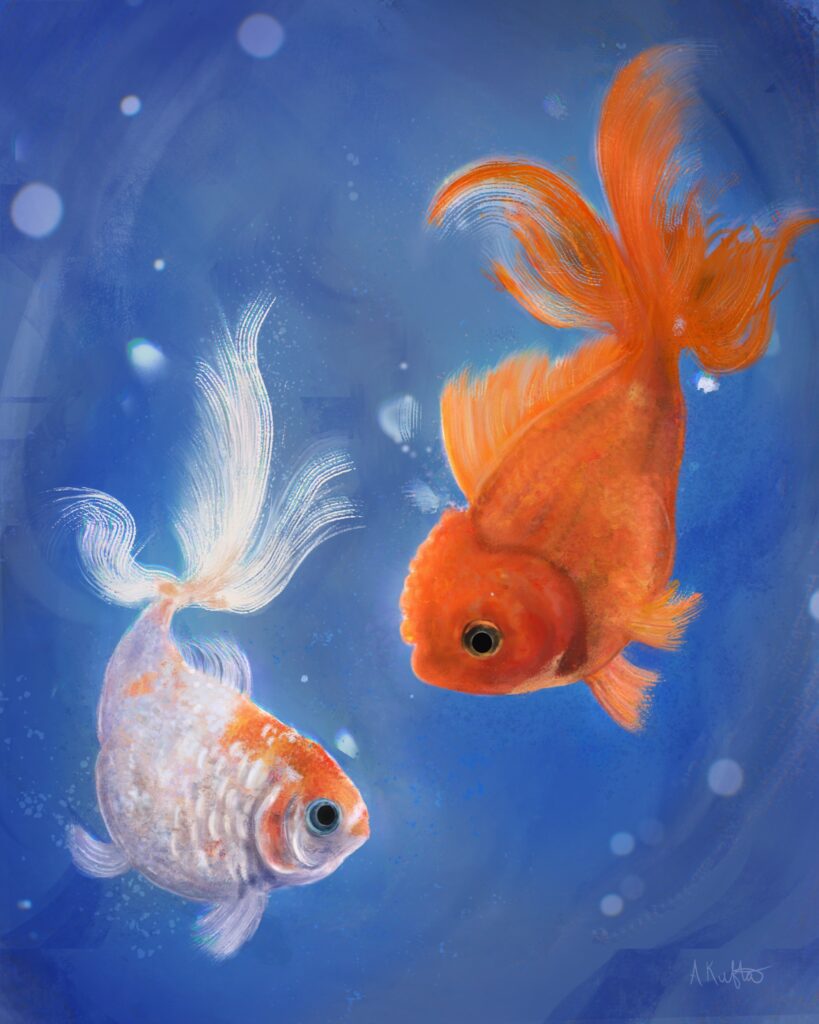 Full Body $175-250+
Simple background $175 to a complex background $250+ (natural background preferred)
Each additional pet is +$85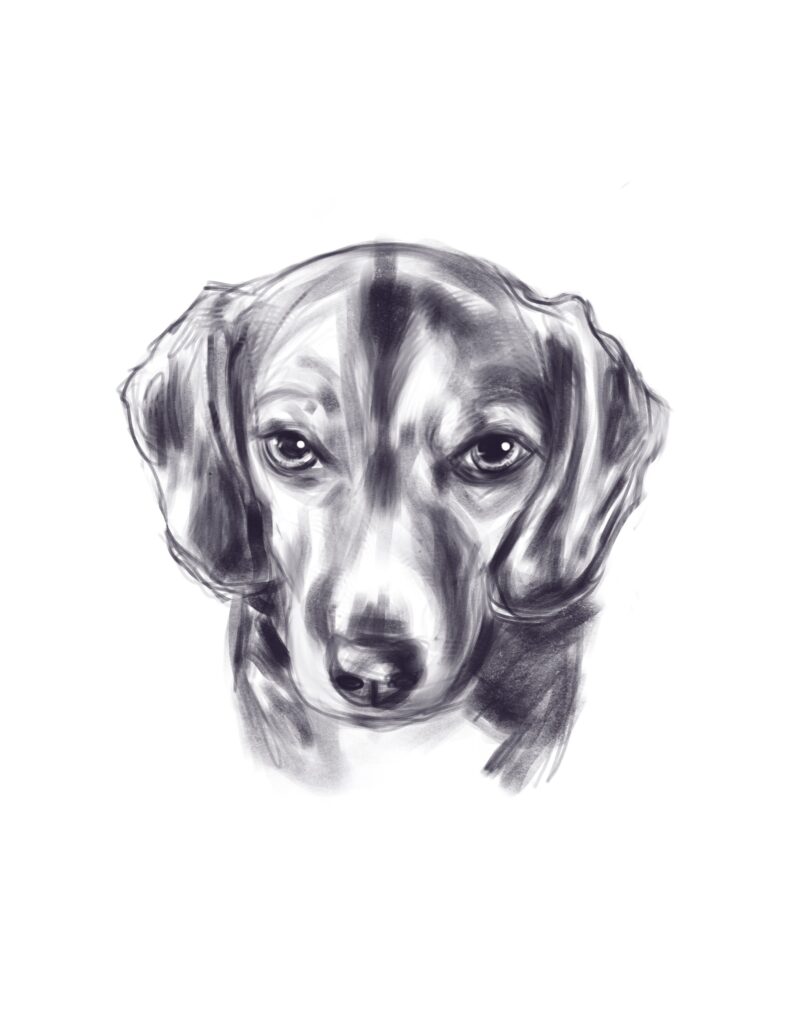 Expressive Sketch $35+
Expressive, monochrome experimental portrait
Graphite like rendering
Each additional pet is +$20
Capture the magic of your furry friend forever with a high quality, digital painting. (I also paint wild animals!) Working together, I can bring your ideas to life. More examples can be found on Instagram!
Current slots: 1/2, waitlist orders accepted.
To get started, please fill out the following form below.